This is the personal side of my website where I dump other thoughts, musings and stuff about the world not connected to my work.
In particular I have become quite a keen cyclist, now that I'm limited in my ability to exercise due to MS. This webpage has a number of links, such as 2017 adventure of
doing the Coast to Coast,
and
blogs
which recount some of my adventures, including my first trip with Empowered People to the Trails of Yorkshire and a trip down to London to attend a disabled cycling conference.
Powered by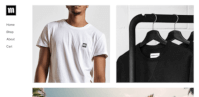 Create your own unique website with customizable templates.